Would you like to work on the Bolt app? Are you curious about how much you can earn as a driver? Is it worth it to take this job…? In the text we will answer a number of questions. You will learn what you need to start, how the form of employment looks like and what are the benefits. We'll also advise you on how you can maximize your payout and simplify your accounts. Ready? Here we go.
What is Bolt?
Bolt is a company that has revolutionized the market of passenger transport and food delivery. In Poland services like this are very popular. Our country has become the third most important market for Bolt! Due to the high popularity of the services there was also a demand for drivers and suppliers. According to the company's data, there are more than 100 thousand drivers in Poland and there is still place for new ones! Bolt tempts with extremely high salaries, as well as the lack of exclusivity. So, in theory, a driver can simultaneously work for Bolt and for another company (companies/applications). Bolt has gained popularity for its convenient smartphone app. It allows users to quickly and efficiently order a ride to any location, or food from a restaurant.
How much can you earn as a Bolt driver?
What is the biggest incentive to get the job? Usually a good salary. On average, a Bolt driver can earn from 5,000 PLN to 8,000 PLN if working full time (40 hours a week – 5 days of 8 hours). The best drivers earn up to 12.000 PLN per month, but with a lot of work (many hours) and working in big cities. Of course, there are also Bolt drivers who work more casually and earn 2,000 PLN per month and less. How is it that there is so much diversity in salaries? What influences on it? We will answer for it. The earnings of a driver, working for Bolt are dependent on a number of factors. Here they are:
Number of worked hours – it's pretty obvious, the more you work, the more you earn.
City of work – in larger cities, the number of customers is much higher than in smaller cities. The earnings of the residents of a particular city also count.
Time of the day you work – most people are willing to use Bolt services in the morning (wanting to commute to work, school, etc.), afternoon (returning from work, college, etc.) and evenings, nights and mornings, during weekends (going to and returning from events).
Choosing the place where you wait for the customer – in the morning the best place are residential areas, because from there people want to commute. In the afternoon – for example, large office centers (offices, etc.) from where people want to go home. During the weekends – places of mass events, city centers where cultural, entertainment and sports events and activities take place. Here, however, Bolt itself helps – by informing about the most important events in your area. So again – a lot depends on you and your ability to choose the most appropriate place to work.
Month – in some months passengers are less a, in others more. Bolt's statistics show that in January, February and July there are significantly fewer passengers. While in April and October – the most.
Type of payment – the owners of the company Bolt have also noticed that more customers use the offer of the driver who offers the possibility to pay cash, to be able to do this it is necessary to install a cash register in the vehicle. However, due to more customer interest – the cost of purchasing one should pay for itself quickly.
Passenger ratings – it's quite obvious, drivers who have high ratings, enjoy more orders. Every passenger, after the end of the course, has the opportunity to evaluate, so it is worth the effort.
Bonuses – in this job you can also count on additional cash bonuses, which increase the salary of the driver.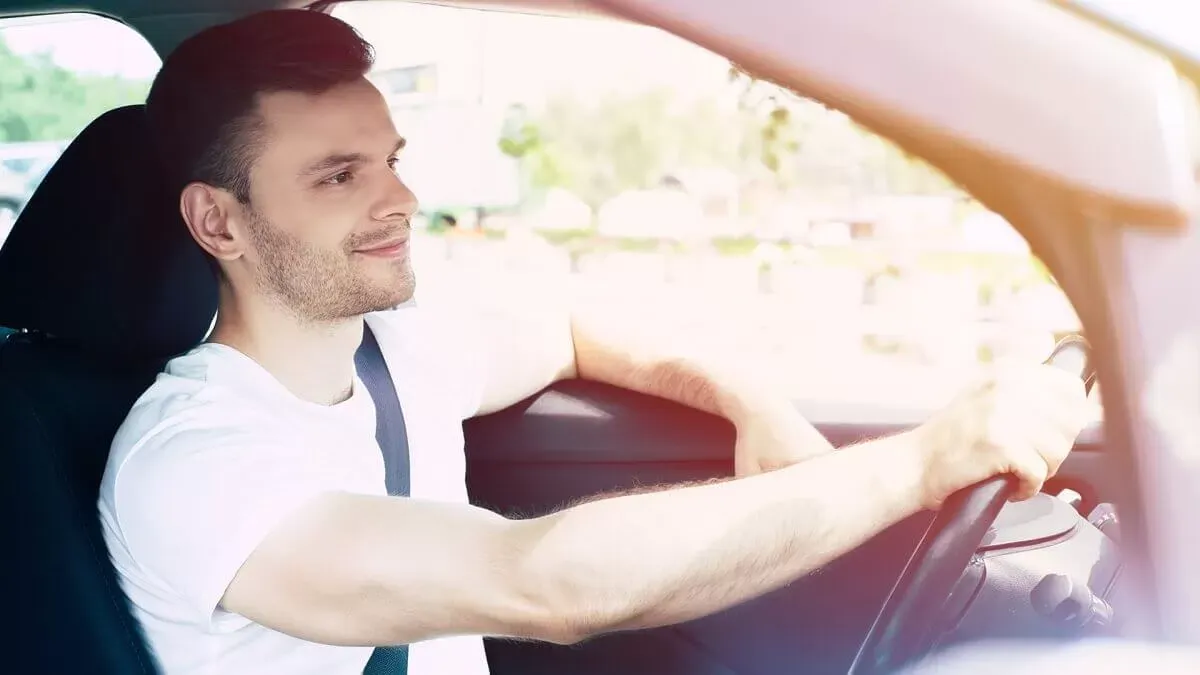 What is the form of employment at Bolt?
There are two possibilities:
You can open your own business. In this case you have to pay your own social security contributions and taxes. You should also use the services of an accounting office that will handle your accounting.
You can use a billing partner such as the trusted company Eternis. You don't have to run a business and worry about the paperwork. In this case, the accounting intermediary signs a contract with you, just as if he were employing you.
What costs do you have to include when working for Bolt?
Bolt charges a commission, equal to 22 percent of the value of each order.
You have to pay social security, taxes and accounting office (if you want to run a business yourself).
You should also remember about your own costs, such as fuel and depreciation expenses, for maintaining your car.
Work in Bolt with a billing partner - earn without worry!
Accounting on your own is difficult, labor intensive and expensive. Also, if you use the offer of an accounting firm. For many, a much better option is to use a billing partner. One of the most respected and recommended on the market is Eternis.